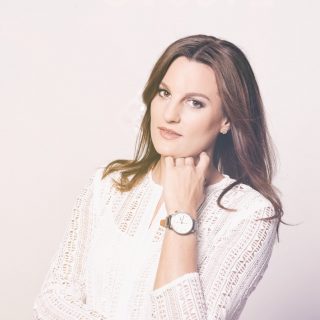 Always in tune with the times I strive to offer you the ultimate wine experience. International, modern, always on the move and yet traditional.
After years of training and lots of exciting projects in the wine segment, I decided to realize myself with formal wine training and wine-journalism (TeleBasel Kitchen Stars), next to my current job as a Brand Ambassador for the champagne house Laurent-Perrer. I am currently completing my additional studies as a wine-academic at the college in Wädenswil/Rust Austria WSET.
It gives me great pleasure to pass on my knowledge to young, motivated and forward-looking individuals in the Hotel Management School of Lucerne because know-how is the future of our economy.
So where does the passion for wine come from?  You could say this has been instilled in me since birth.  One might further say, it's even in my genes. For over 66 years, my parents, Christine & Ludwig Haller, and now with my sister Franziska Niedermeier-Haller, have managed one of the leading wine wholesalers in Southern Bavaria, Haller Wine.
Everything took its natural course. My interests, knowledge, and passion in all matters of wine have deep roots, which through customer contact and collaboration with various producers always continue to grow.
Along my career, I have jumped over challenging hurdles and gone through interesting experiences, which inevitably have shaped my outlook;
one of which includes: