Veuve Clicquot, in the footsteps of champagne
In the luxury world, bubbly champagne shouldn't be missing. Very early on, champagne stimulated the soul at european courtyards. Nel-Olivia Waga and I have commenced our journey through the sparklng wine for www.her-etiquette.com.
Reims, Champagne.
That is where the impressive story of the house of champagne Veuve Clicquot 1772 started.
Thanks to the amazing work of madame Barbe-Nicole Clicquot-Ponsardin, champagne goes hand in hand with the french savoir-vivre. As a tireless entrepreneur, she had a strong influence on the world of the sparkling wines, not only in France, but also in Germany. The shaking proceeding was invented by the Swabian Antoine de Muller, who was a wine cellarman at the time.
The house got famous especially through its historic chalk cellar. 482 former chalkmine tunnels of the are being used. The tunnels have a total length of over 24 kilometres and are an attraction on its own. Since the beginning of the 20th century, Veuve Clicquot uses the endless tunnels as storage surface, to let the fine wines mature until their completion. The underground labyrinth with its chalk walls can be visited by special guests. The tour starts with a brief introduction about the history of the house. With a very steep staircase one can finally get to the cellars. The tunnels are decorated with old, dusty bottles, that are being stored there. At the champagne tasting session one will recognize, that the long maturing in the dark and quiet, brings out the best Cuvées.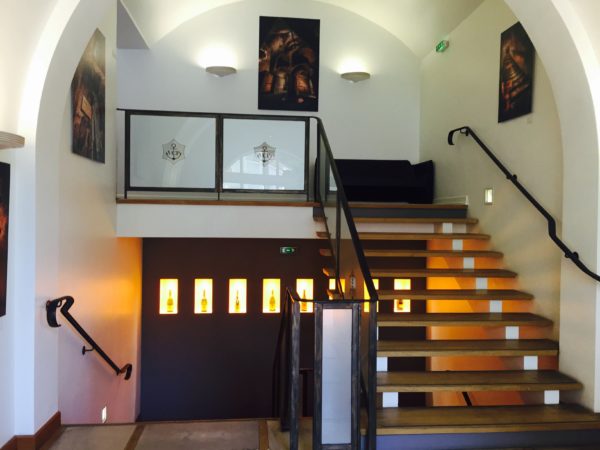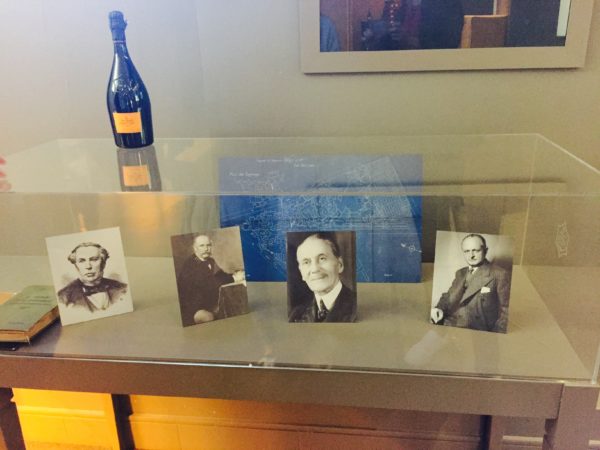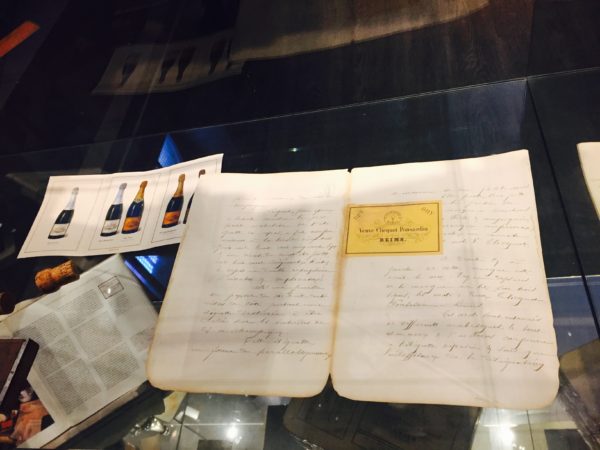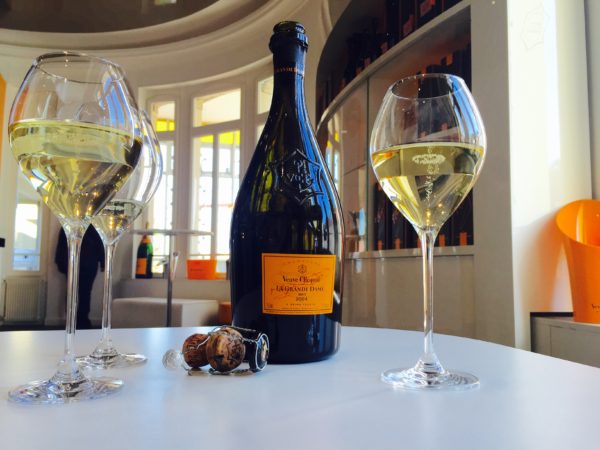 The product range goes from Demi-Sec through vintage champagne, Cave Privée, all the way to the fine La Grande Dame and a marvellous Cuvée Rosé, that is obtainable since 2004. The La Grande Dame ist he Cuvée de Prestige and impresses with lots of body and essence. A crispy-fresh, silky texture. The calciuminduced minerality harmonizes with the corporeal structure and the longlasting echo. A real delight fort he gourmet.
The highlight of the champagne journey is an overnight stay at the "By Invitation Only" Hotel du Marc, that has been reopened in 2011. The house unfolds a playful, romantic beauty in a distinct modern ambience and invites one to linger. Bruno Moinard who did the restoration, talks about the story of this building in a very personal and extremely sensitive way.