Charles Heidsieck Blanc des Millénaires 2004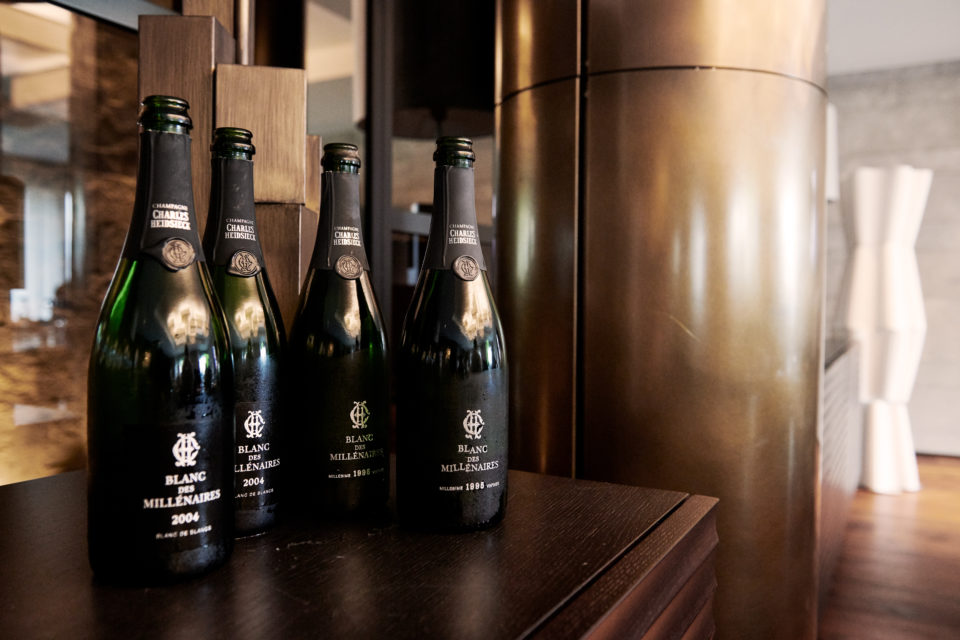 Charles Heidsieck , does he have the potential to become a small, exquisite champagne brand? Or does he count as one already?
In 1851 Charles-Camille Heidsieck founded his own champagne house at the age of 29. He bought 47 chalk cellars from the 2nd century, in which the so important ripening process of the champagne production is carried out. Charles Heidsieck's philosophy still inspires many today, including Chef de Caves, Cyril Brun, who creates the perfect harmony between different layers.
A vertical of Blanc des Millénaires that is remembered: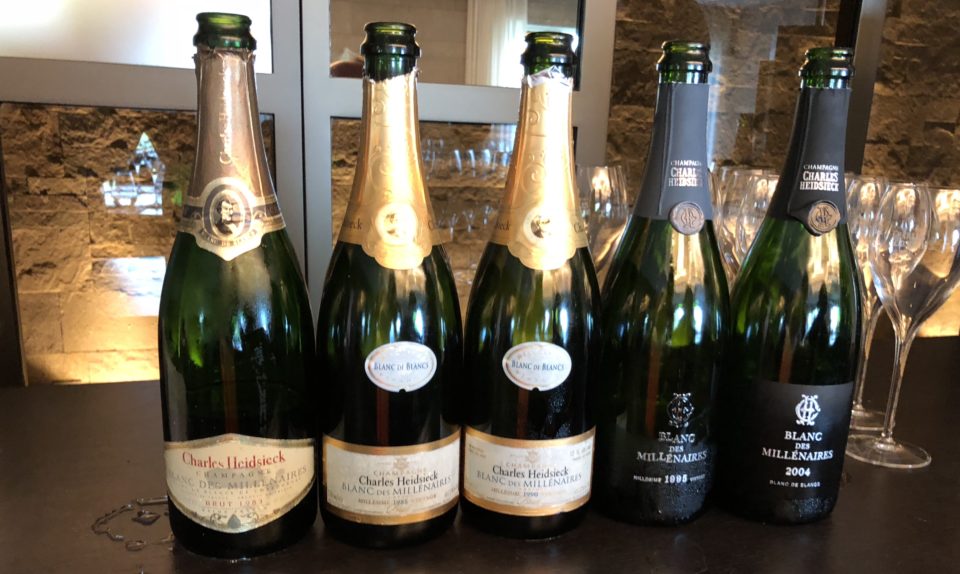 On the way to becoming a legend:
Charles Heidsieck first presented the Blanc des Millénaires in 1993, which was the prestigious vintage of 1983. It was a time when the desire to create a unique style of Blanc de Blancs champagne was at its peak. Since then, only three vintages of the highly acclaimed pure Chardonnay have been unveiled: 1985, 1990, 1995 and 2004. I was able to taste them all for you and I can say that the development potential of this champagne is enormous, surprising and absolutely impressive. The 2004 is a variation of large Chardonnays from 5 Crus from the Côte des Blancs. These are known for their richness when they are fully ripe: Or for its beauty and structure, Mesnil-sur-Oger for balance, Avize for its minerality, Cramant for its complexity and Vertus for its freshness and floral notes. The masterpiece of the Cote des Blancs presents itself wonderfully fresh, rich, earthy and intense, the individual aromas are combined harmoniously to great complexity. The long aftertaste immediately seduces and stimulates to a next sip. The Blanc des Millénaires 2004 shows a beautiful color, the long aftertaste and the silky texture of this cuvée, it already exceeds the expectations of the year.
My favorite: The 1983 was the star of the tasting among the participants. Its intense aroma of candied fruit, brioche and cocoa was followed by an equally rich mouthfeel, with still refreshing acidity and mature aftertaste. This pleasure comes from the chilly year 1983, it produced grapes with high acidity but very well ripened – similar to the year 2004, the ideal conditions for a storable vintage champagne, like the Charles Heidsieck Blanc des Millénaires 2004.
I wish you the very best pleasure of enjoying it with friends or just treat yourself to a little moment of happiness and drink it alone.
Vertikal tasting organized by Jeroboam SA