Davidoff, a medley of senses, for cigar enthusiasts and gourmets
In the new year I would like to again present to you my best discoveries for a demanding palate. Within the context of the Davidoff Tour Gastronomique, themed "Time Beautifully Filled", I was honored to meet celebrity chefs Marcus G. Linder and "Gault Millau social climber of the year" Christian Geisler, in Uznach. Their kitchen is in the restaurant Kunsthof, which appropriately describes the entire menu. What was brought to the table, was a work of art, not only for the senses, but also for the eye.
"experience, discover, enjoy" was the theme of the night.
The cuisine was presented with globally diverse ingredients, which were very harmonious, topped off with an exciting variety of vines.
Amongst other things, the new cigar edition Escurio from Davidoff could be tried and tested while vivacious rhythms were playing.
It's natural that the year 2016 brings along some surprising events. Davidoff doesn't lack of interesting subjects. The new programm brings moments of real delight and creates unforgettable experiences for cigar enthusiasts and gourmets.
Nowadays time is a true luxury and we should all treat ourselves to take some. There is no other place where you can find this feeling, than in a restaurant designed with love and creativity.
So stay updated.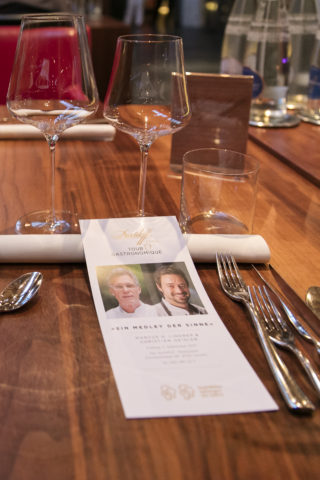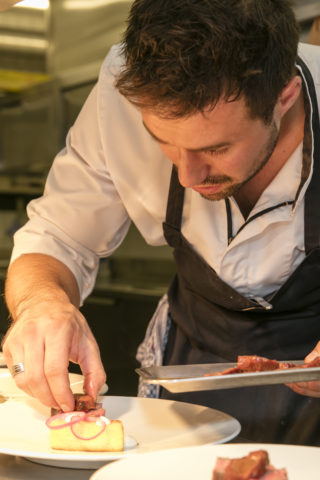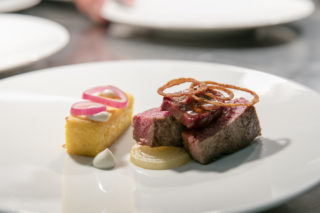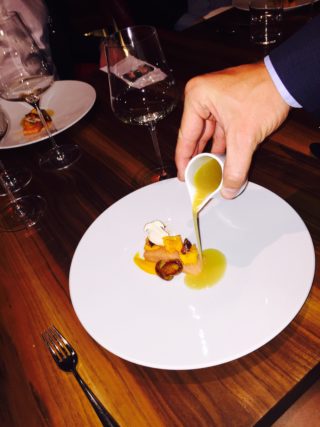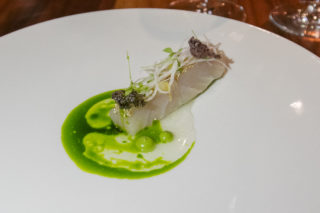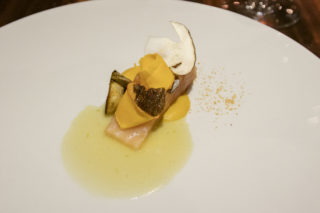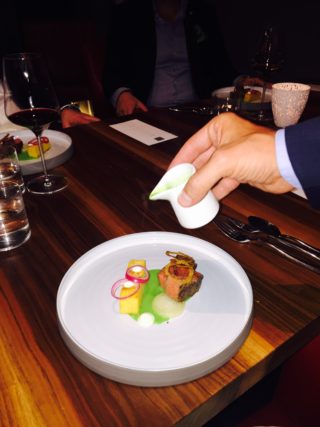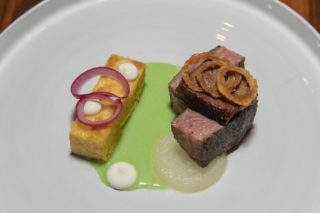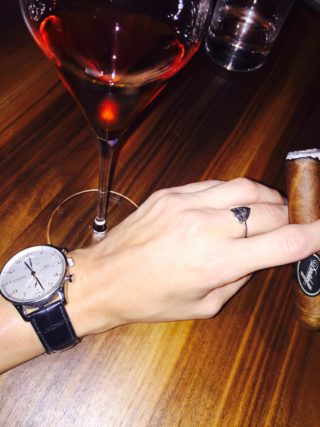 You will find all the dates and informations right here:
Das Schiff ist wieder auf Genusstour: Davidoff Schiff – Smoke on the Water:
12. Mai 2016, Zürich: Davidoff Schiff – Cigar Tasting Night
24. Juni 2016, Zürich: Davidoff Schiff – Night in Barcelona
22. September 2016, Zürich: Davidoff Schiff – Cigar Tasting Night
23. September 2016, Zürich: Davidoff Schiff – Chocolate & Wine
21. Oktober 2016, Zürich: Davidoff Schiff – Heavenly Trufflejourney
4. November 2016, Zürich: Davidoff Schiff – Whisky and Dine
11. November 2016, Rapperswil: Davidoff Schiff – Whisky and Dine