Enjoyment à la wein-list part I
Good advice is always appreciated, but especially so when visiting an unknown city and you're yearning for a great restaurant with an excellent wine list.
No need to look any further then!  Her-Etiquette and Vin-en-Vogue have done the research for you and we present you with the 5 most interesting wine lists in our beautiful city of Zurich.  Our findings range from the small, unknown corners of Niederdorf, with only 5 tables, to top gourmet restaurants, which can set the heart of a true aficionado pacing.  Not only are our absolutely well-rounded tips sure to hit you pleasure seekers, the hospitality at these locations will also convince you as well.
The first two restaurants are featured today.  The following three will be revealed next week.
Tip No.1
The Blaue Ente on the green end of Seefeld
The culinary handwork tradition can already be seen in the mill at Tiefenbrunnen.  During the Belle Epoque, this brewery was already brewing beer for the city, and then the Wehrli millery stood at this location for 70 years milling cereal.  In 1986, Jakob Wehrli's descendants opened at the old mill site in Tiefenbrunnen a restaurant that bore the name of its predecessors from Altstetten.  Today, the Blaue Ente (translated to Blue Duck) offers, from bistro to bar, a wide range of local specialties in a stylish setting.  It has become a meeting place for all those who love the richness of Swiss cuisine.  Here you are met with warmth, professionalism, and a top-notch staff that just invites you to linger.  In addition to the wide ranging and variety of wine from Switzerland, Italy, and Spain, on the wine carte you will find specially presented and highlighted Swiss vineyards.  Currently presented, is the winery Weingut Schwarzer with the wild grapes from the Freiensteiner vineyards.  The Grune Veltliver Smaragd, Ried Schutt from Emmerich Knoll Austria, enticed us to a pricing sin, but it was worth it.  The fruity, grassy aromas hit you as soon as you open the bottle; the nose, the palate are both hit with an explosion of freshness, herbs, and spices.  Now here's a wine that you wish would never go empty.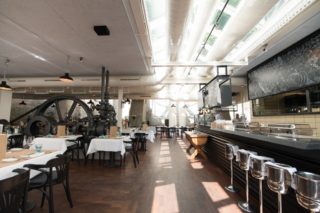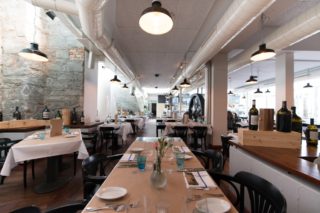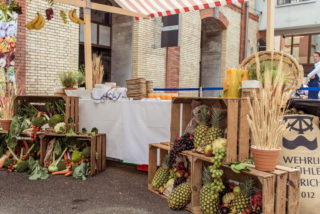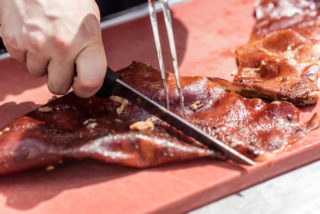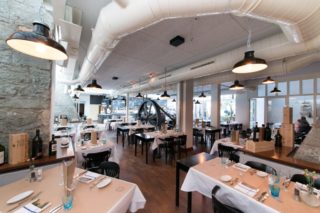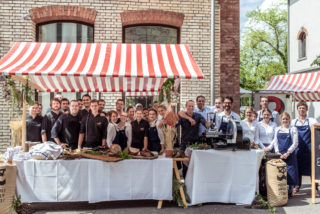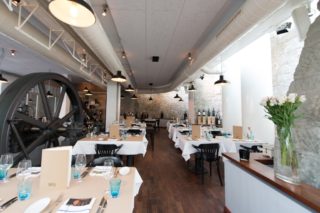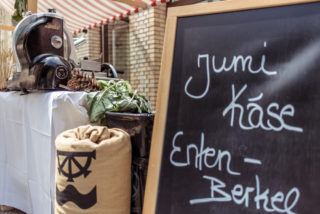 Tip No. 2
The small and sweet  Restaurant Isebähnli im Niederdorf
Tucked away in the winding streets of the small city, Niederdorf, the Isebahnli is an absolute must.  With just a few tables, it boasts a highly variable menu that adapts to the daily market supply.  It is only open for dinner so reservations are a must.  Already full, even on an early Wednesday evening, it offers simple décor yet a delicious selection of wines for its guests.  For spicy tartar, the waiter has a snappy slogan, "The second time is even sharper!"  The heart beats even faster and you really start to sweat when you take a peek at the wine cellar.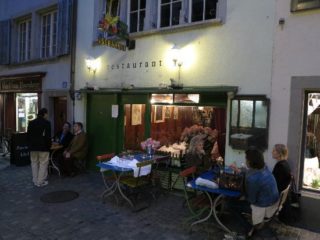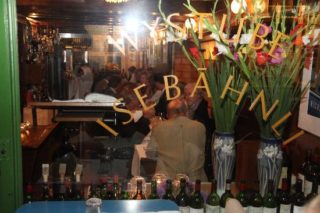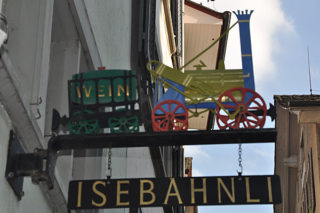 Viel Spass beim entdecken und kulinarischem Geniessen wünschen Vin-en-Vogue und
her-etiquette
!