Fascination Champagne at the Gourmet Festival St. Moritz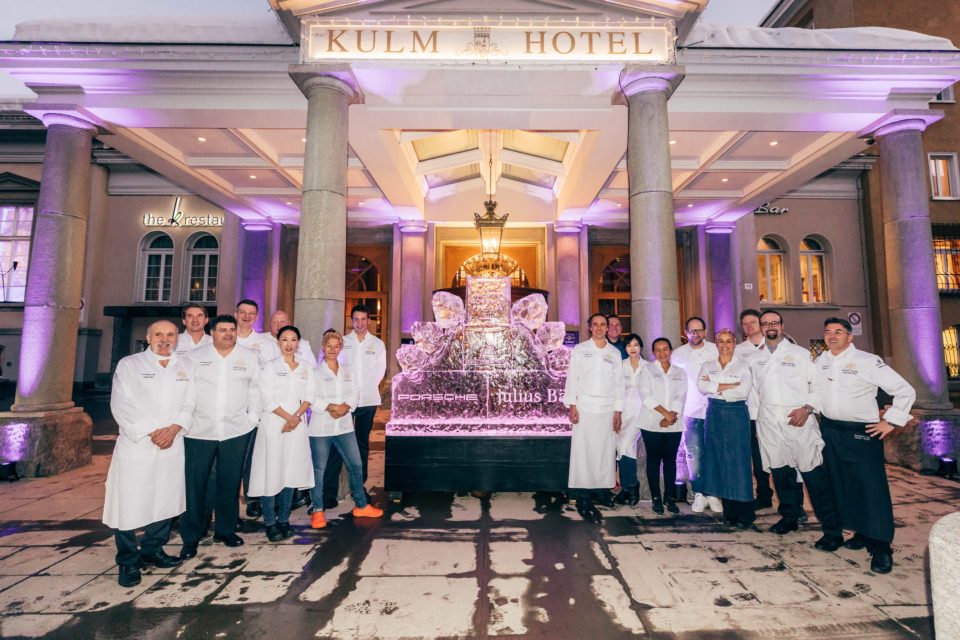 The 27th Gourmet Festival started with the fantastic Julius Bär opening party, which was all about female power. This year the culinary event had a very feminine touch. Would the festival founders have thought at the early days of the event that only such talented cooks would be the protagonists of this year's festival? Ten guest chefs from all over the world displayed their talent in creating the best culinary dreams which were intensively enjoyed at the finest tables of some of the most luxurious hotels in St. Moritz.
On the first Saturday, the traditional champagne house Laurent-Perrier, founded in 1812, and the honorable Suvretta House, founded in 1912, hosted a unique champagne dinner. Executive Chef Fabrizio Zanetti and guest chef Lanshu Chen from Taiwan enchanted the guests with a very special menu.
Laurent Perrier is known for his unique champagnes with it's distinguished style, but globally well known for it's pioneering spirit and innovative strength. On this exclusive occasion in the Suvretta House, guests can enjoy the classic and inspiring cuvées of the champagne house. Not only was the story of the family-run company told, but details of the various cuvées and the production methods were also disclosed. The entire menu was accompanied by the fine champagnes. The director Sezai Özkan, responsible for the German speaking countries region countries of Germany, Austria and Switzerland explained the cuvées for the guests and gave a deep look in the spectrum of flavors.
Like a fairytale castle, the Suvretta house stands in the middle of the beautiful high alpine landscape of the Upper Engadin. All around, the mountain peaks rise majestically into the sky. The ice-covered lakes sparkle at the bottom of the valley. The 5 star standard is reflected in every course, be it the Foie Gras Royal, the lobster with chanterelles or the Wagyu with pistachio and whiskey sauce – a journey of pleasure that left nothing else to be desired.
Both the tradition-loving and the well-traveled guest enjoyed a variety of flavors. This event offers culinary highlights for discerning guests and should not be missed next year. Link zum Gourmet Festival