Ruinart meets Widder Hotel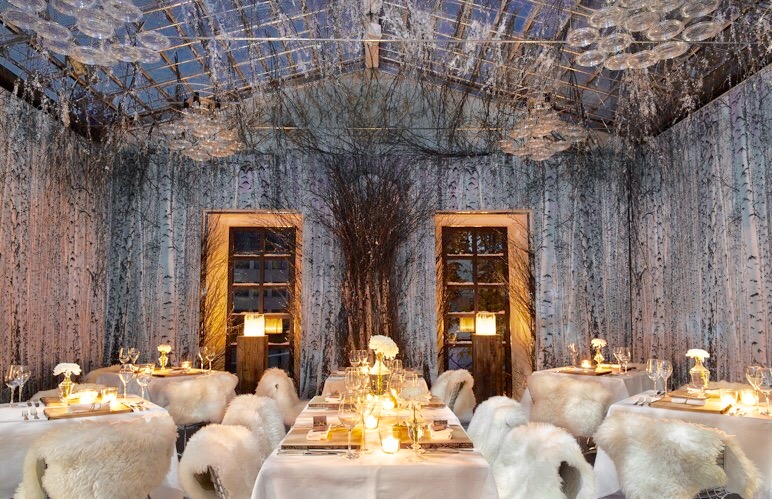 away from all the stress and into the snowy landscape. Who wouldn't love to be able to say this on a super stressful day at work during the week?
Not possible…no time…not happening at all. I say yes.
During the next three months the woods will be brought to the heart of Zurich: The exclusive Widder Hotel – in collaboration with Ruinart – will bring us a very trendy forest-pavillon, a romantic feeling in a snow-covered pine forest in the center of the city.
Amongst big and dry branches, rustic tables and fur-covered cozy chairs, one finds an exclusive Ruinart bar in a winterwonderland, where the guests can enjoy a glass of sparkling champagne after a tour through the forest. Master chef Timo Staub and his team will provide you with more culinary delights, for instance the best swiss raclette- by request with a splash of Ruinart champagne.
Sharing this beautiful moment either with friends or your partner, this pop-up restaurant will let you escape to a mountain winterwonderland scenery for a couple of hours. Make sure to book your seats.