Gourmet Eldorado France, Château Bagnols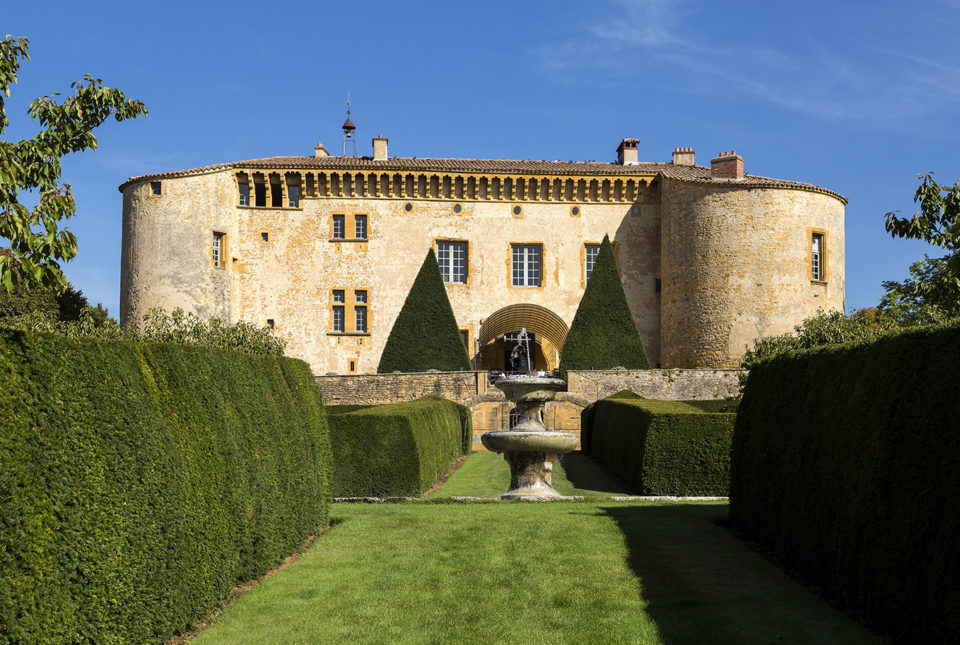 When something good is so close!
It only takes approximately 4 hours to get to Lyon, the growing-region at the Rhone.Here one can find a true relaxation and recovery oasis with a luxurious, charming ambience. Château Bagnols 
Here is where tradition and innovation meet and help shape the 800-year-old castle equally as much as the kindness of the staff. The ancient walls connect sophistication with elegance as well as style with a touch of aristocracy. The bright lobby serves as central point, breakfast area, restaurant and meeting-point.
CUISINE & WELLNESS
Relaxation and tranquility for body and soul take place at the in-house spa. One can find a world of well-being at the small pool, the fitness area and sauna. There is an extensive offer of separately bookable relaxing massages. The spacious outdoor area, an old pleasure garden, offers numerous possibilities to retreat. In summer, there is a refreshing outdoor pool, where one can leave all the stress behind and just relax.
The various rooms, from superior to suite, are holding up to the expectation of luxury. The rooms are individual, stylish and equipped with precious materials. In the century-old walls of the Chateau Bagnols, one can smell very modern, refined flavors coming from the kitchen of Jean-Alexandre Ouaratta. The 1 star Michelin Restaurant Le 1217 offers delightful, regional menus and therefore turns every meal into a culinary experience.
EXPLORATION TOUR
The castle is surrounded by vineyards as far as the eye can reach. While taking a walk or going on a bike tour, one can discover a lot of small nice places in the area. The beautiful city of Lyon is only about 20 minutes away and easily accessible by car. Lyon is where the fast paced but very charming French city life takes place. Small bars, cafés, restaurants and amazing attractions will help you forget about the time.
My tip:
Rent a bike for a day and explore the city. In that way sport becomes a lifestyle pleasure!