The gourmet world so close, Experience in switzerland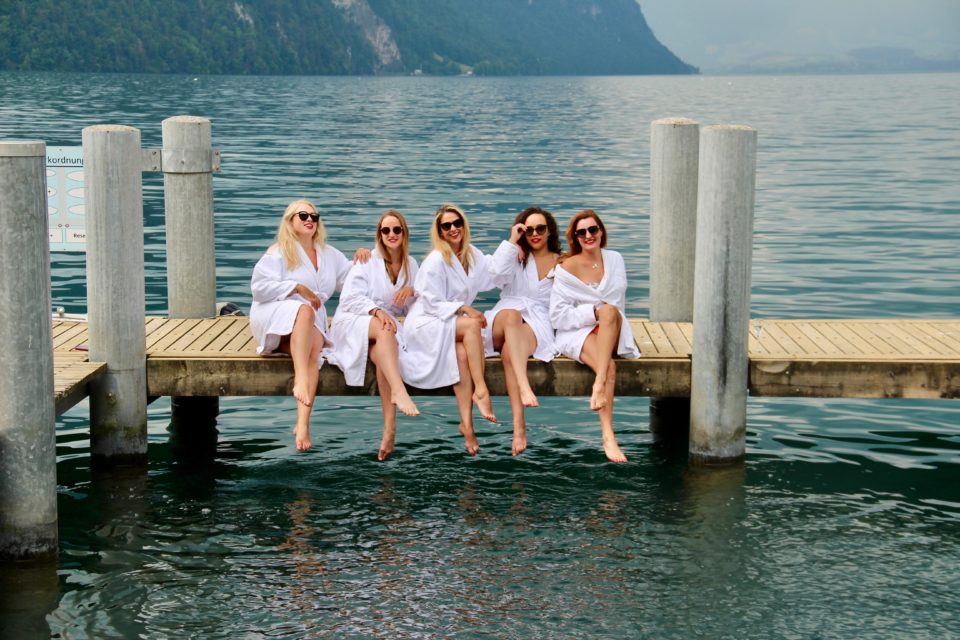 Culinary relaxation experience with Goldkind Concept and Laurent-Perrier
At the moment we encounter on the world wide web with every click a recipe idea of a top chef, here a request for a web Tasting, there an online fitness course. It got me again and I had to come together with like-minded gourmet lovers to get treated by Soul-Food Enthusiasts. Fortunately, we don't have to do without top cuisine or top hotels in this country, it is even nicer, if you can find both in one place and if on top you get served one of the most beautiful views in Switzerland.
All this can be found at the doorstep of Lucerne, at the lake Lucerne or to be more precise in Vitznau. The Vitznauerhof with its one Michelin Star Restaurant Sens (17 Gault-Millau)  and Star Chef Jeroen Achtien, offers connoisseurs everything their soul needs to relax. Together with Goldkind Concept, the Champagne house  Laurent-Perrier  and the team of the Vitznauerhof Hotel, I was able to spend four relaxing and exciting days with a number of highlights. Relaxation and Experience wasn't neglected.
The rising temperatures and the sunshine made you want to do some activities in the nature and on the lake. Especially inviting is the panoramic terrace right at the lake. Here also did the start into the long weekend take place. The first highlight of the evening was the Sushi Tasting, a new concept of Sens Asia by YAMA – high quality Sushi in gourmet portions, super delicious, fresh quality! Cool, if you come by boat, you can also order them as take away.
The initiator of this stay, Annakarina Tretow of Goldkind Concept, never runs out of ideas, so on the second evening she arranged a white dress Barbecue dinner party, the following evening a James Bond 007 gala dinner and during the day there was the possibility to join a boat trip with Bootsvermietung Nidwalden, or enjoy a beauty treatment by Nevin El Sebai El Faragi Founder of MBR – Medical Beauty  followed by  a Champagne Cocktail hosted by Laurent-Perrier.
Through and through an exciting, relaxing and luxurious event in illustrious company. For more information, do not hesitate to contact me.
Day 1:
Day 2:
Day 3:
Day 4:
Pictures by Goldkind Concept, La Tavola, Vin-en-Vogue, Vitznauerhof