Luxury moments at the Grand Hotel du Lac Vevey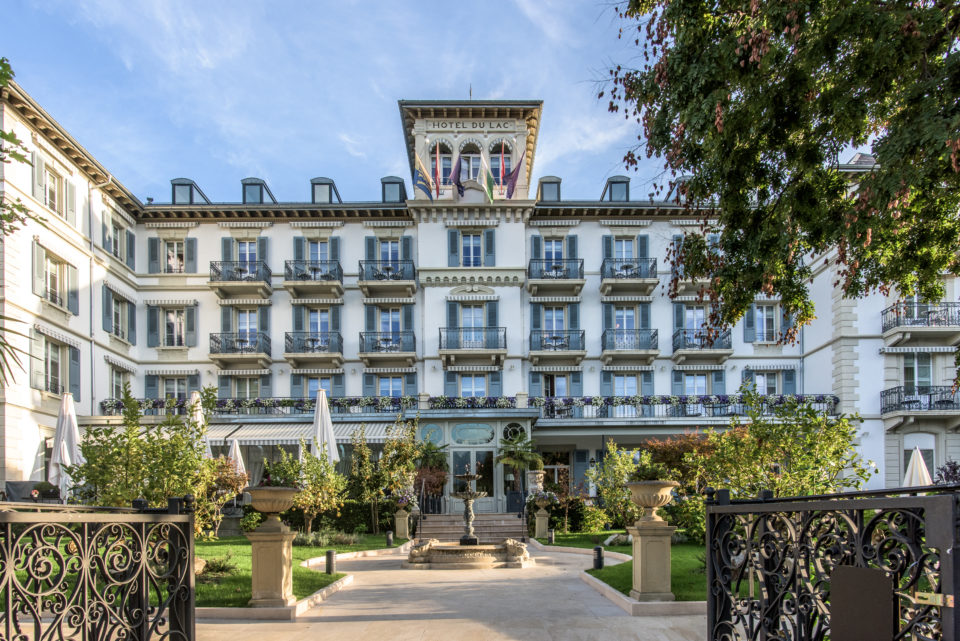 From my experience, I can say that the best thing after a hectic business week is relaxation and silence. You can get that and a lot more in Vevey. The drive is about two hours from Zurich. Vevey is surrounded by a picturesque scenery. You will find a place at the Lac Leman that will help you forget all your stress. The Grand Hotel du Lac Vevey has been on the list of the most beautiful hotels in Switzerland since 1868. The hotel offers a tradition of hospitality, individual service and refined cuisine. The hotel, that was renovated by Pierre-Yves Rochon lights up like a jewel at the waterfront of Lake Geneva. At the Michelin star honored restaurant "Les Saison" one can completely immerse into a world of culinary indulgence.
The hotel spa offers exclusivity:
Dr. Burgerner Switzerland Care & Spa is the perfect place to relax and indulge in a rejuvenating massage. The gym and the outdoor pool offer perfect recovery.
"The real way to enjoy happiness is to associate it with another happiness."
Prosper Mérimée La double méprise (1833)
A bar to spend some time:
Would you like a glass of delicious champagne? Roederer Cristal at the open bar and a big selection of delights are served at the Bar & Lounge. The oriental lounge was inspired by The Arabian Nights. You will be tempted to explore every little detail of the decoration. The famous moroccan peppermint tea or the tobacco free shisha will make you forget time.
The surprise:
This year in winter the special wow-effect was provided in the outdoor area: An enchanting winter bar with Vodka Belvedere. When entering the "Belvedere Garden" one gets the urge to cuddle. With the "Belvedere Garden", Belvedere Vodka wants to offer their guests a total immersion into nature.