Krug 2004 is an exceptional year, kissed by the sun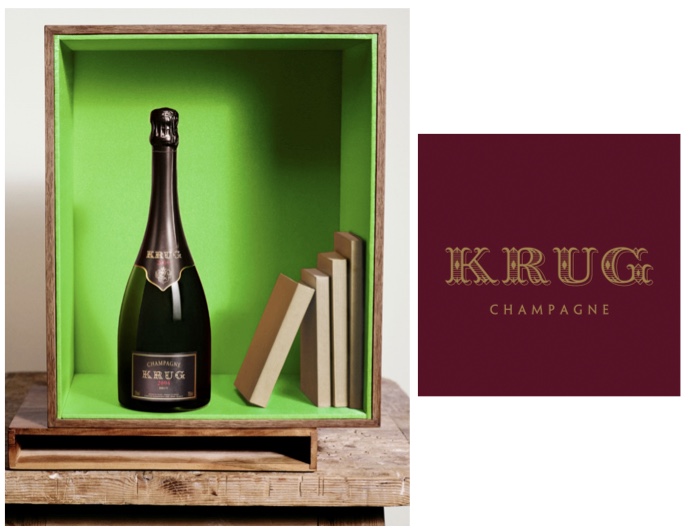 2004, the symphony of a vintage champagne
At Krug every creation of a vintage champagne reflects the character of the year. Here the most expressive wines of the year are being blended after maturing in the cellars of Krug for about 10 years. Every year is different: it is the symphony of the year.
The wine-growing year 2004 was very balanced at the growth period. From September until October the grapes were being spoiled by the sun, so that they were ripe when they were being harvested. The year 2004 brought us expressive wine of undisputed elegance and radiant structure.
The wines of 2004 are unique in their elegance. A cuvée of 39% Chardonnay, 37% Pinot Noir and 24% Meunier.
The youthfulness and freshness of the champagne is already revealed when the radiant golden color hits the glass. The bouquet starts with an expressive range of ginger, candies citrus fruits and quince. In a second attempt one can taste the flavors of lemony tart, mirabelle and yellow plums. At the palate, the 2004 champagne presents itself elegant, dancing, invigorating and fresh with nuances of brioche, mandarins and honey. The long aftertaste reveals, that the champagne has a long life ahead and will treat your palate for a long time.
The champagne is not only great by itself, but it is also well suited, accompanying food. Try this precious champagne with some salmon tartare, sea urchin or caviar. Those who prefer a less fancy approach, can try this champagne with Thai cuisine. The different taste compositions will catapult you to a new level of indulgence.
Have a great time enjoying it!