The vision of JOSEPH KRUG, Krug Grande Cuvée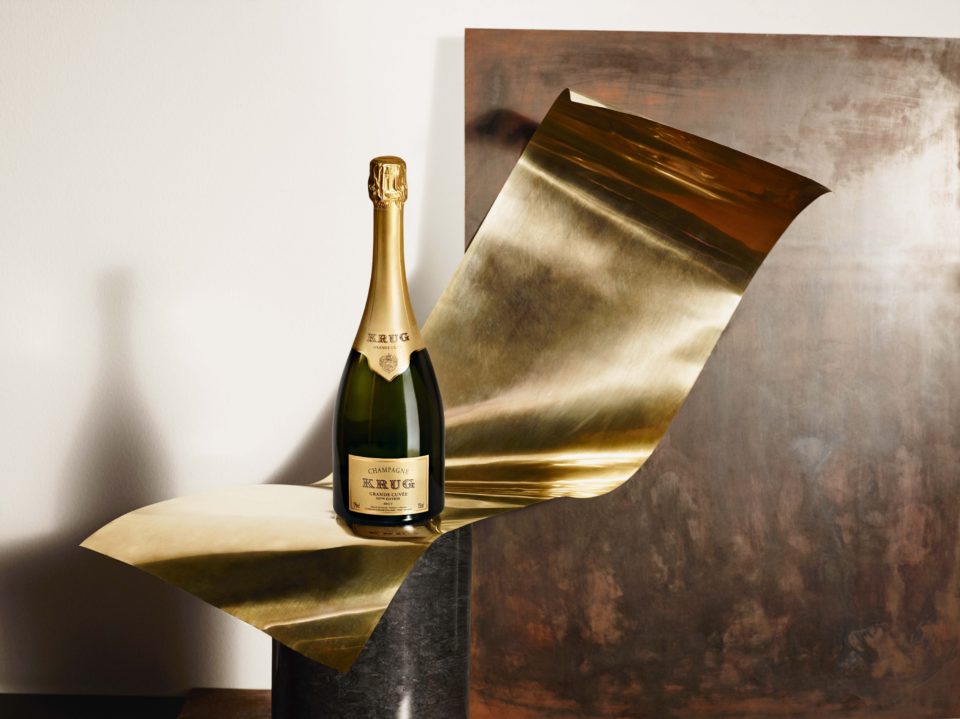 When the last chord has been written on the score, when the nal strokes have been applied to the canvas, when a composition is complete and the hard work is over, it is time to gather friends, family and community to celebrate this achievement.
After months of careful restoration, the champagne house Krug is inviting me to a wine tasting and the tasting of the newly perfected Cuvée. Olivier Krug welcomed his guests in the newly refurbished Krug family home. Cellar master Eric Lebel shared the details of the year 2016 with us. For this Cuvée he chose 146 different base wines from 11 different years. The oldest wine was from the year 1998. The tasting of the wines of the year and the reserve wines provided an insight into the composition of Krug Grande Cuvée 172ème Édition. That way we got an unforgettable glimpse into what to expect in 2024. After that, the tasting of Krug 2002, Krug Grande Cuvée 158ème Édition, and Krug Grande Cuvée 156ème Édition followed. To complete this insightful journey of discovery, the Krug Grande Cuvée 164ème Édition was being presented. For lunch Krug Rosé 20ème Édition and Magnum Krug Grande Cuvée 163ème Édition were being served.
Krug ID, every bottle of Krug has a story to tell!
Many Krug-lovers do not know about the treasures they store in their cellar. This is why Krug has kept up with the times and now uses modern technology. They have been developing an app that tells the story of their bottle since 2011.
Krug ID does not only display Eric Lebels impressions of the challenges of the year, it also shows the detailed story of the bottle. Ideas on food pairings, recommendations for optimal storage and serving temperature, and even matching Krug music is being offered, to elevate the experience of enjoying a glass of Krug. Some of the artists who shared their talents with the house are for instance soul singer Gregory Porter, modern jazz master Jacky Terrasson, avant-gardist composer Ozark Henry, classical pianist Jean-Philippe Collard, French indie pop duo and Dø-singer-songwriter Keziah Jones and pianist Khatia Buniatishvili.
Authentic, elegant and unforgettable
With these words, Olivier Krug describes his Grande Cuvée. Unfortunately, there are still some customers who think that a non-vintage champagne is not as sophisticated as a vintage one. But when one hears the incredible story of how much energy, love, detail, experience and commitment goes into the creation of this champagne, one will understand why every bottle of Krug is a separate composition and that, with every year, another dream of Joseph Krug is coming true.
My tip: For an exclusive stay in Reims, I recommend the beautiful and historical Relais & Chateau Hotel Les Crayèrs. Located on the hills of the city, surrounded by a gorgeous park, one feels set back to the times of Joseph Krug