The La Côte convinced also in international competitions
The spacious hills around lake Geneva are the home of the world's best Chasselas grapes. Today I would like to introduce several wines to you, that are definitely worth a try. Not only Chasselas, but also Merlot and Pinot find attention amongst wine connoisseurs.
Vaud ist he second biggest canton that produces wine in Switzerland. These fine wines come from that exact area. In the last couple of years the winegrowers from that area have distinguished themselves with the development of high-quality wine specialties.
This has been proven through national and international competitions. For example at the fourth world-Chasselachallenge Mondial du Chasselas at the Domaine de la Ville de Morges has excelled no less than four times, amongst others in the main category "best wine" from Vaud. The Chasselas Reserve La Côte Morges Grand Cru 2013 (production 15000 bottles) convinces with its expressive bouquet, that reveals the aroma of fresh fruit and pears and a floral lime-tree blossom touch. The strong first impression on the palate and the fresh finale with mineral accents accompany a concentrated and stimulating taste. Latter is characteristic of a very elegant white wine. This is an immense success for the wine-growing estate of the city Morges. The success has been celebrated at the awards presentation. Afterwards the wines could be tasted again at the castle of Aigle. The record numbers of submitted wines and the prestigious patronate of OIV underline the growing importance of this event.
In addition the wines of La Côte won three out of eight medals at the Mondial-du-Merlot. The "Merlot Inspiration" (Uvavins) wins with scents of black cherries, strong red berries and black chocolate. At the palate it presents a soft note of distinctive tannines as well as notes of coffee and vanilla, the finale is continuous.
The "Bernardin Collection Vin vivant B. Ravet " from Uvavins brings out a diversity of complex aromas and scents of blackberries, cocoa and roast notes. On the tongue it feels powerful, fine vanilla flatters, the tannines are well rounded, which brings together a broad harmony.
At the Grand Prix du Vin suisse the wines of Vaud make a good impression as well. Right at the beginning it starts with a trendy organic wine Gamaret Barrique vom Chateau Rochefort, that I already praised in a previous article. The Chasselas of Domaine le Petit Cottens Grand Cru 2013 or the bubbly culinary delight of Uvavins "Auguste Chevalley" and "Bertrand de Mestral".
I find it highly interesting to also taste wines that grow right on one's doorstep. They have lost they're old-fashioned image and it's definitely worth it to have one or two bottles in the wine cellar.
You will find an overall impression of all the winning wines at the page of the La Côte AOC.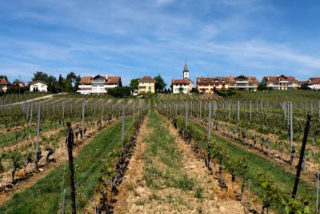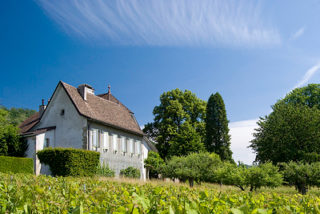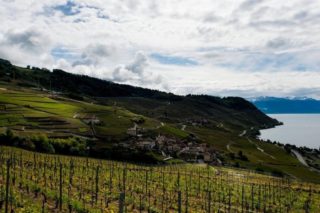 Photo Copyright: by Vins Vaudois & La Côte
I have partenered up with the advertiser to write this article but every word in this article are mine