South Africa: travel luxuriously through the wine region Part 2
Can one have a favorite place after spending only a couple of minutes there? Not long ago I would have answered this question with a "no". But now I know it better. While driving from Constantia along the coast I was already inspired by the beauty of this region. The view I had, when I headed from the hills to Hermanus was stunning. I was looking forward to this part of the trip from the beginning. Through the ocean breeze, the mild climate and the smooth hills I have already realized the potential of this wine region. The Relais & Châteaux the Marine Hermanushave left nothing to be desired. The Marine Hermanus is a 5 star, luxury hotel at a beautiful location on the cliffs over the restless ocean.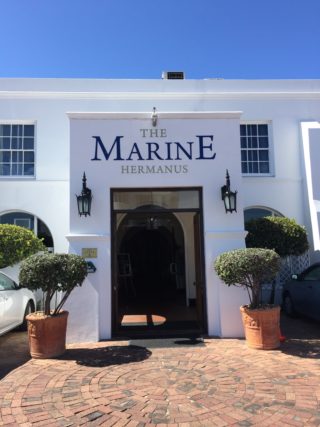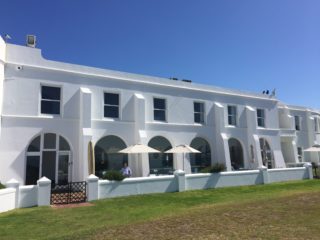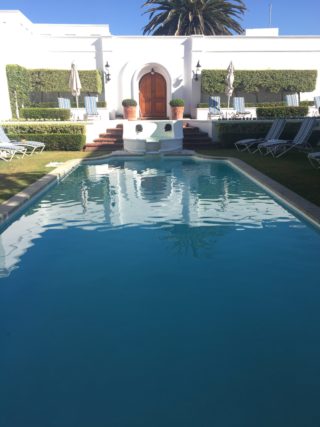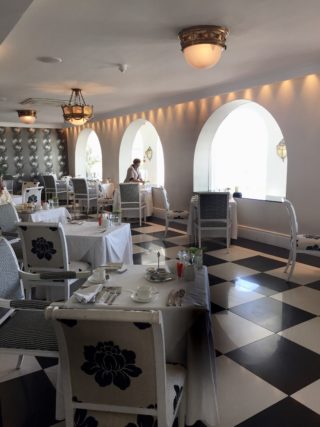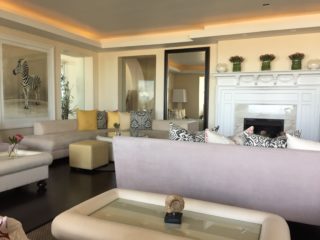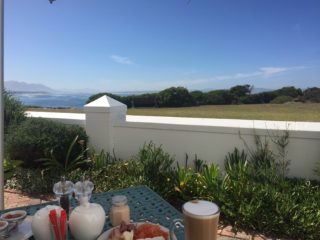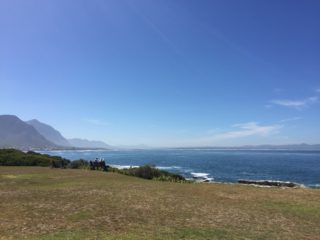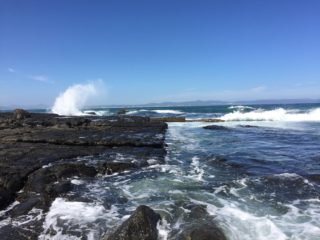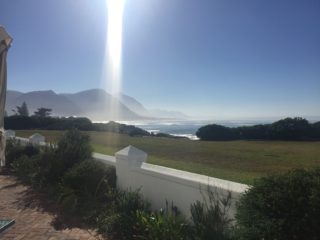 Walker Bay was one of the first "cool climate" regions of the modern times in South Africa. A lot of the vineyards there are still very young. The vineyards are located at Hemel-en-Aarde Valley pretty high up, in the direction of the Indian Ocean. Walker Bay got famous through two names: Hamilton-Russell und Bouchard Finlayson. In the seventies, Hamilton-Russell has discovered, that while the land is made of sandstone, shales and granite together with the cool climate, induced by the ocean and the arctic south wind, they make a perfect area for the cultivation of the Burgundy wines, Chardonnay and Pinot Noir.
My tip, is to make plans to have lunch at one of the vineyards. My favorite is the restaurant at the vineyard Creation, which is under swiss leadership (Jean-Claud Martin) and offers the highest quality dishes and wine. Wines are available at Kellerei Riegger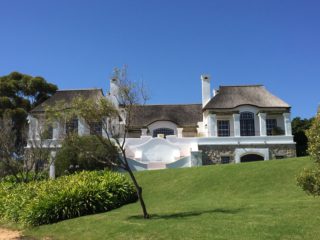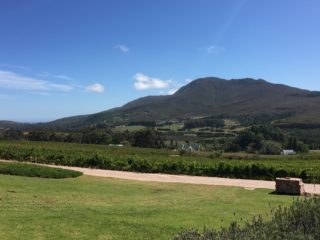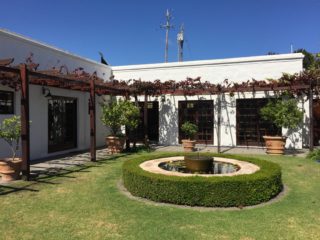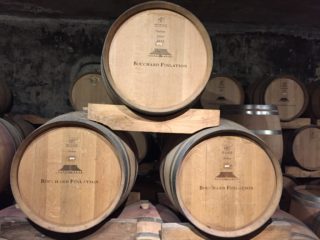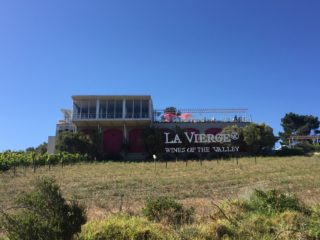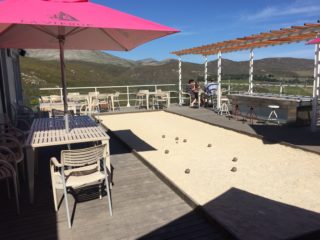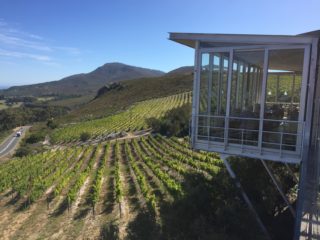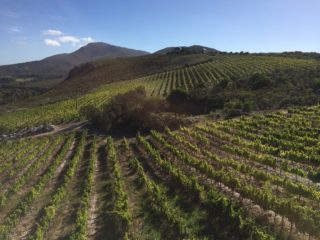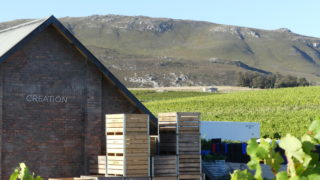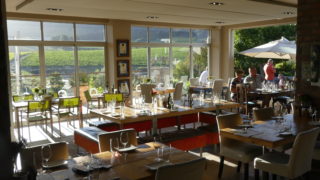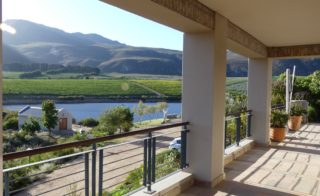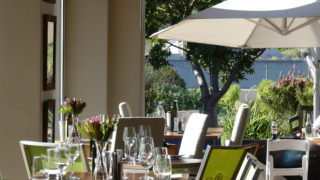 After the very convincing Burgundy style wine I was curious what the most famous wine-growing region of South Africa has to offer. ROBERTSON.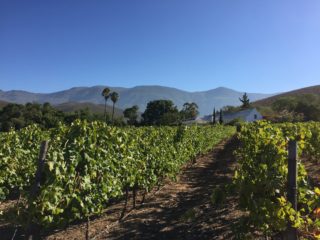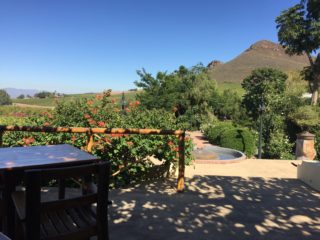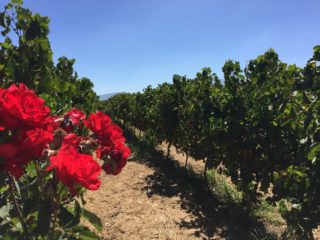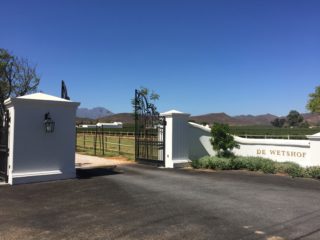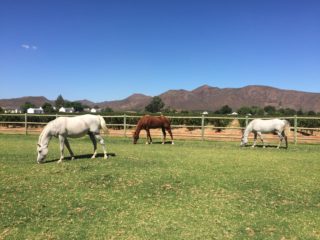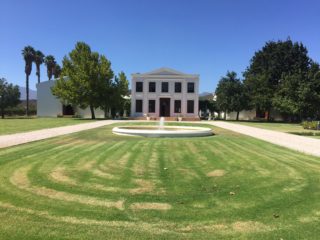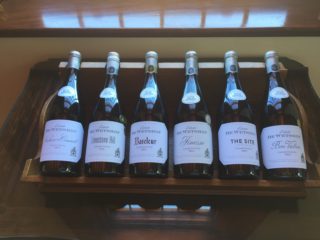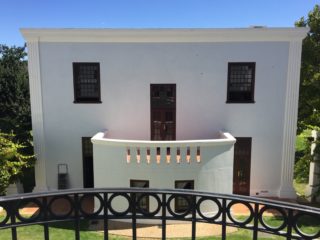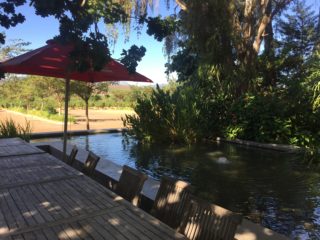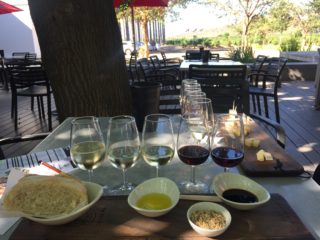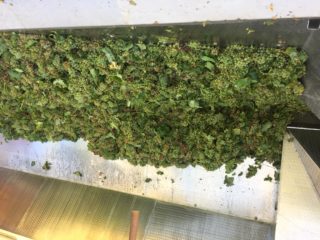 On the way to Stellenbosch I had to pay a visit to the famous KWV, which is an association that strongly impacted the winegrowing from 1918 – 1997, positively or negatively.