In the mood for sun! The Residence Zanzibar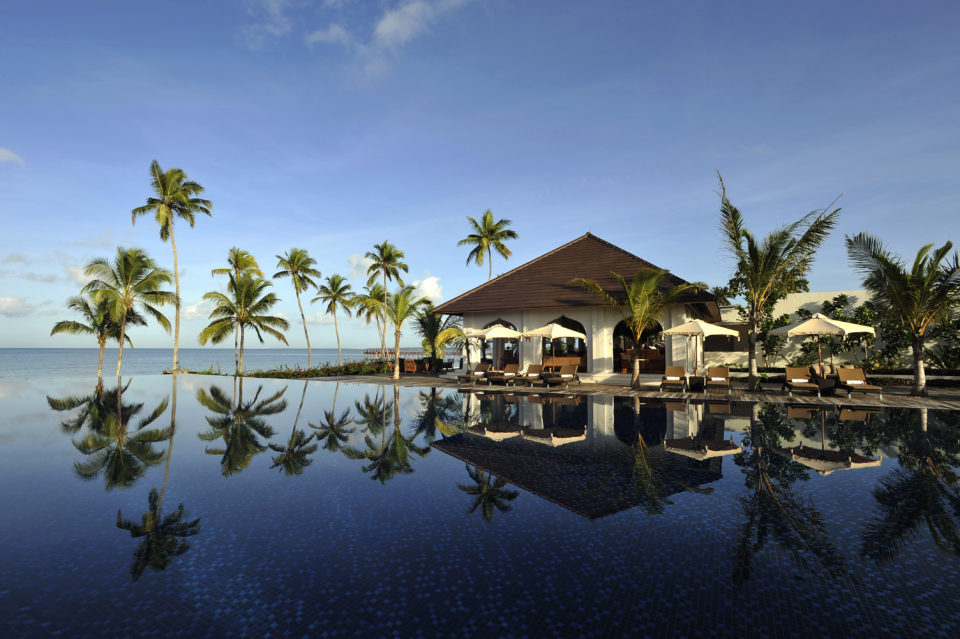 Zanzibar is one of the most beautiful islands of the African continent and it is the main island of the Tanzanian Zanzibar archipelago. No wonder: Stone Town, that is part of Zanzibar City is an antique trade center with mosques and contorted alleys. The beaches are endlessly white, the water is crystal clear and the sky is blue every day. The residents are extremely friendly and one can feel the liveliness in the streets of the city. The old history of the island paints the picture of the city and unravels interesting facts for discoverers hungry for knowledge.  There are a lot of options in Zanzibar for those who want total relaxation. Away from the real life of this beautiful island one arrives in paradise after some time.
The Residencce Zanzibar.
The Residence Zanzibar is located within a lavish, forested 32-hectare area. This is where five-star luxury and untouched nature merge together harmoniously. Let your soul be carefree amidst of the tropical gardens and the smooth beaches surrounded by the crystal clear waters of the Indian Ocean. The luxury resort draws inspiration from the cultures of the island and therefore connects modern comfort with Swahili, Omani and British influences. In the spacious villas one can spend the whole day enjoying the private pool or the lovely beaches. The unique mix of cultures and cuisines of the Spice Island give your stay an exciting spin. There is a lot to discover in the island. Activities on the water, or diving can be a nice change as to laying in the sun all day long. Let yourself get pampered at The Spa. There are lots of different treatment options offered by the British brand Ila. "Ila" means "earth" in Sanskrit. The brand uses natural, plant-based and organic mineral ingredients and incorporates their products into the treatments using their powerful healing properties. For those who love sports, there is a fully equipped gym at the resort. The yoga lessons at the private pool make for ultimate peace of mind.
"Jambo!"